The War for Peace
It takes work to choose peace.  It is not natural for all of us to simply lay our doubts and fears to rest.  Doubt and fear are often the rule rather than the exception.   —What did I say? —What if she thought…when I meant…. —I look like shit. —Why did she say that? —If only I could…. —I should have said… —I wish… To...
Tree
As I walk on the leaves they crunch underfoot.  I look up.  Her arms are reaching to the sky even as her leaves fall away, leaving her naked, exposed, vulnerable to the cold winds and the hard rains and the bitter snows.  But she stands just the same, arms outstretched awaiting the promise of things to come.  She has let the past fall away piece by piece down to the ground, never to be worn...
Link to My Garden by Kevin Henkes →
Go Ahead and Tattle
I have heard the word "tattle" tossed around between my 2 older kiddos.  Where they learned it, I'm not sure.  I have never used that word in this house, because I have never viewed tattling as something to discourage.  To the contrary, Brynn and her field reconnaissance have alerted me (more times than I care to count) to some serious situations.  For example, it was not that...
"Pray that you will never bear the shattered consequences of winning when your..."
– Karen Maezen Miller.  Momma Zen: Walking the Crooked Path of Motherhood.
Benefits of Carrots: Who Knew? →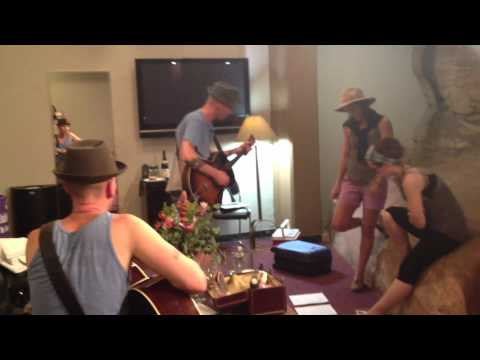 It Gets Easier
Slowly but surely sanity is returning to my life.  I am working out.  I am cooking a little bit.  I am grocery shopping.  I am hanging out with friends.  I was shouldering quite a bit of depression for a while with Andy gone, with bad news about our house and its condition, with some family drama that dragged me way, way down, with kids struggling to adjust to a new family member, with very little...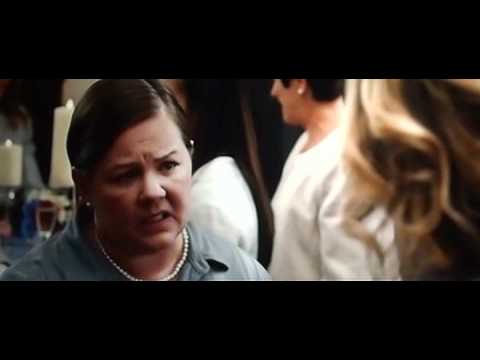 Syrup
I have decided that the act of putting syrup on a child's waffle can be an interesting psychological study.   My kid asks for syrup, I don't skimp.  My reason: when I was a kid, I found a waffle with too little syrup to be a pointless culinary endeavor.  So, now that I'm all grown up I say, when it comes to syrup go hard or go home.   But Andy has a much different...
Brynn Blurb
I have a sensitive little girl.  When I say sensitive, I mean, sensitive.  I bought Fern Gully, a cartoon, for the kids to watch while Andy is away.  Well today was one of those days, so Fern Gully went on.  While I was talking to Grandma, the kids watched it—-I had not seen it before.  That was a huge mistake.  Brynn is so profoundly sensitive that virtually any cartoon with conflict...
June 8 Dinner →
Putting good food in the belly goes a long way towards a sense of well being, I've decided.
My Boy
Since Leah was born, Drew has had: double ear infection, croup, strep, cold, and strep. He has been continually unwell.  I can safely say that in my stay-at-home-mother world, nothing stresses me out as badly as looking at my kids and wondering if they're sick, then deciding they're sick, then wondering if it merits a visit to the doctor….and Drew is particularly tough.  My...
GRRR
I don't know what to do with the fact that my 2 year old is on my LAST nerve.  GAR.  This kid is so. annoying right now!!  He has begun the "look at me" phase and the —pay attention to me at all times at all costs phase.  Quite normal for 2 years of age.  I am well aware of that, since my oldest was also very annoying at 2.  But here's the thing.  My Drew is normally...
Just Try it, You might Like it!
I have read many times that removing some toys on occasion and then bringing them back out is much like buying your kids a new toy.  In particular I have read it in a fabulous book:  Simplicity Parenting: Using the Extraordinary Power of Less to Raise Calmer, Happier, and More Secure Kids by Kim John Payne and Lisa M Ross.  Every time I have read about the idea of the toy lending library to exist...
Easy is as Easy Does
The title of this blog is the theme of the week.  I am officially discarding the words easy/hard from my vocab when it comes to raising my kids.  Andy is gone.  He will be gone a lot.  Is it hard?  I am sure that it can be interpreted that way.  And if I spend long enough thinking about all the ways it is hard I could come up with a lot.  But, alternatively, I could list all the ways it is easy....
Crash and Burn
When Drew was born I had this very powerful dream.  I dreamt that I was standing with Drew in an elevator, holding him in my arms.  And Brynn was coming in the elevator, and the doors closed while she was trying to get in.  In slow motion I was reaching out to Brynn with one hand as the doors squeezed together.  She was crying and I was crying.  And because I didn't have 2 hands I...
Grandma Saves the Day
Over the winter Grandma gave us an Xbox Kinect.  Its purpose was to keep the kids busy in the hours when it is too cold or too hard to go out.  After Andy left yesterday and my heart was sinking in my chest, we had quiet time, then Sesame St and then….then what?  Fighting kids, tired Mommy.  I had an idea!  XBOX!  So I asked Brynn if she would like to do her dancing.  And dance she did.  For...
The Gift
We went out to dinner last night.  We laughed, held hands, tried each other's food, talked about our lives, our kids and the future.  It was an early Mother's Day celebration.  Our friend made our reservations for us, and told us the food was the best in the city.  So we ordered the best things on the menu and ate like there was no tomorrow.  Because in some ways that was true.  Andy...
Kick it into High Gear
So today is the day I practice what I preach.  Night 2 of being awake on and off from 2:30 to 6 am.  This was an—I want to cry—morning.   Got an email from a wonderful friend with the following guidelines for single parenting: 1) tv is fine (Sesame street is 1 hour and 'educational') 2) mac n cheese, pb&j, and pizza everyday for 3 weeks punctuated by ice cream 3) watch...
A little humor.
Taking a quiet moment to email when Drew comes toddling over.  "I pooped, I need a diaper change."  "OK, great Drew, good job telling Mommy!"  So we go get diapers and wipies.  Drew lies down.  I open diaper.  There is clear evidence of a poop having been taken, and yet, no poop.  Hmm.  "Drew, uh, where's the poop?"  "I don't know."   ...
Click to read Karen Maezen Miller on Self-Love and... →
SOLO
Today my husband is leaving.  We have a 2 month old baby, a 2 1/2 year old, and an almost 5 year old.  And he is leaving not just this week, not just next week.  But every week until July with the exception of one, I believe.  I am staring down the next 6 weeks of my life, which start today, and I am so afraid.  Why am I afraid?  I am afraid I won't keep up with anything.  I am afraid...
Momma Zen →
This is Karen Maezen Miller's blog.  She wrote Momma Zen, Walking the Crooked Path of Motherhood.  Best parenting book I have ever read.  Beautiful, poignant, compassionate, challenging and loving.